Meet The Dentist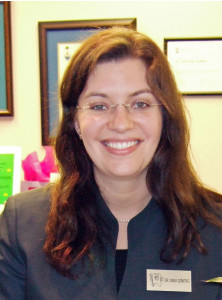 Dr. Anna Szmitko received her Dental Degree from the University of Toronto in 2002 and obtained her Hon. BSc in Molecular Genetics and Molecular Biology in 1998 at the same university.
Dr. Anna Szmitko has many academic achievements to her credit. She is dedicated to excellence in her field and attends continuing education courses in dentistry on a regular basis.
Dr. Anna Szmitko worked as an associate in Toronto and Brampton before opening her practice in Newmarket.
Dr. Anna Szmitko enjoys caring for children and adults alike. Dr. Anna Szmitko believes that quality dental care begins with patient education. This motivates patients to maintain healthy teeth and gums.
Our office is designed to provide a warm and friendly atmosphere.